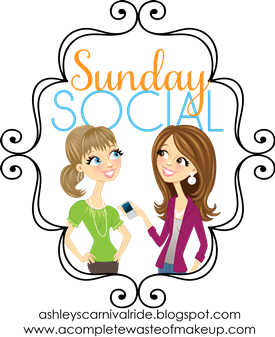 1. What is the name of your blog and how did you come up with it?
The name of my blog is The Chic Stay at Home Mom. Since I consider myself to be somewhat of a chic person I figured I'd attach that adjective to my new job. Boom. There you have it.
2. What do you love the most about blogging?
I love connecting with other people and reading their stories.
3. What are your 2 favorite posts you've written?
My two favorite posts would be my series on potty training and Don't Judge. Some other notables would be Love and Embrace Change.
4. What is something you'd want to tell someone just starting out in blog world?
I would say relax and have fun. Join blog hops and find other blogs that you love. Send lots of support out and you'll get it back ten fold.
5. Biggest blogging learning experience you've had?
Quality is better than quantity. In all aspects of blogging.
6. Give us 3 blogs we NEED to be following that you love.
Lipgloss and Binky
This Cookn' Mom
Southern Glamourista
Please check out my Friendship Friday label to see all of the amazing blogs I follow!
Have a great Sunday! We'll be having a small dinner today in celebration of Savannah's Birthday. It's still a little early to be celebrating her birthday but what the grandparents want, they get!