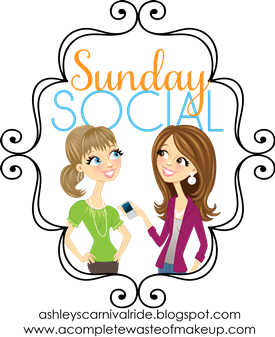 1. Favorite Holiday Movies/TV Specials?
We absolutely LOVE all the Peanuts specials. Charlie Brown and his friends have a very special place in Savannah's heart. As a kid, my brothers and I loved watching the Rudolph the Red Nose Reindeer narrated by Burl Ives. Oh. And I can't forget How the Grinch Stole Christmas. I was so afraid of the Grinch as a kid. His smile was frightful, LOL!
2. Do you do any volunteering during the holidays if so what? If not what would you do?
We normally donate toys, but this year I decided to donate money to our local Family Readiness Group. They wrap gifts for you and accept donations to provide for military families.
3. Favorite toy received as a child for the holidays?
I'm pretty sure it's a tie between my Baby Alive
baby doll and my play kitchen. I got both of those toys at the same time. I was in the second grade and so happy!!
4. What was your must have item in high school for the holidays?
Clothes, Shoes, Purses. Repeat. :-)
5. Item you begged for the most and never got?
Hmmm. I'm at a lost for this one. My parents and Santa were always pretty good to me!
6. What do you do on Christmas Eve? If you are Jewish what does your family do for Hanukkah?
Well. Now that I'm a Mom I will be spending Christmas Eve watching my soldier put all those toys together. I'll probably make some hot chocolate and watch movies until he's finished or I fall asleep, which ever happens first.